A hub for exploring
the well-being of both
body and mind
Established for
over 30 years in
in the heart of Bath

A Contemporary,
purpose-built health
centre offering a
wide range of
complementary
therapies

Searching for an Osteopath in Bath? We specialise in health treatments for your well-being.
(Osteopathy, Homoeopathy, Acupuncture and Reflexology)

Learn more about our experienced practitioners.
Osteopath specialists, and wellbeing therapists
Bath Osteopath News - updates from Stillpoint
Articles and updates on osteopathy, acupuncture, homoeopathy and reflexology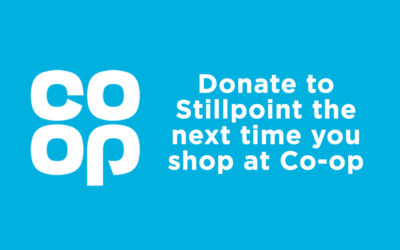 Great NEWS for Baby Check Bath.You can now donate to Baby Check Bath everytime you shop at Co-opBaby Check has been accepted as part of the Co.op Local Community Fund which helps support projects like ours. If you have a membership card, or would like to become a...
read more
Testimonials from clients treated by the Stillpoint osteopath team
I booked an appointment for osteopath therapy with Peter Cockhill at Stillpoint following the personal recommendation of two close friends. I had been living with considerable pain in my shoulder on and off for four years. Even the simplest movement was painful. I was holding my upper body at an unnatural angle to protect myself from more pain and there was obvious muscle wastage. Following some benefit from surgery in 2009 I had still had to resort to regular steroid injections, frequent physio and the inevitable spectrum of painkillers. I have now had five osteopathy sessions with Peter and I am amazed at the transformation. I am virtually pain free, my posture is much improved and I have almost full movement of my shoulder and arm.
In December 2012 I consulted Peter with a painful and disabling shoulder problem. Using osteopathy he has worked on it with insight and skill controlling the pain very quickly and subsequently increasing the range of movement of the shoulder allowing me to return to swimming which has further increased the strength and mobility of the joint.
Thank you Peter for working in such a positive, patient and pleasant way.