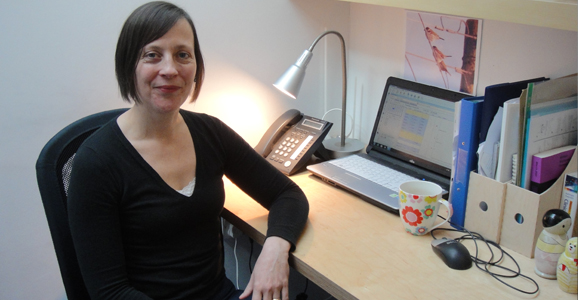 Rosalind Ward
Rosalind began her training as an osteopath in 1997 and qualified as a Registered Osteopath in 2002, with a Bachelor of Science First Class Honours from the London School of Osteopathy, joining the Stillpoint team that same year.
Having first studied Psychology at the University of Manchester and then working in Manchester, London and Bristol, Rosalind returned to her home town of Bath to continue her work as an osteopath and to start a family.
Rosalind is a Fellow of the Sutherland Cranial College of Osteopathy, having completed this highly regarded and internationally recognised post-qualification training pathway.
Combining her knowledge of anatomy, physiology, principles of osteopathy, osteopathic techniques and of psychology makes for a fascinating and rewarding approach to restoring health and wellbeing.
Rosalind runs a popular family practice at Stillpoint clinic and is as happy treating injured Bath Half runners as working with longer-term physical and mental health issues. Children make up around a third of her patients, from newborns, toddlers and school children to teenagers and young adults. Some of her older patients are in their 90's and especially benefit from a range of subtle and gentle techniques to encourage flexibility and ease of movement.
In addition to her clinical work, Rosalind is the research lead for Baby Check Bath, the charitable arm of Stillpoint, supporting local families by providing free post-natal osteopathic treatment for new mothers and babies. In partnership with the University of Bath and the Royal United Hospitals Trust, Rosalind has been developing a robust approach to research in measuring the effectiveness of these services, particularly in terms of patient satisfaction and wellbeing.
Rosalind is happy to discuss how osteopathy may be able to help you and your family and can be contacted at rosalind@stillpointbath.co.uk