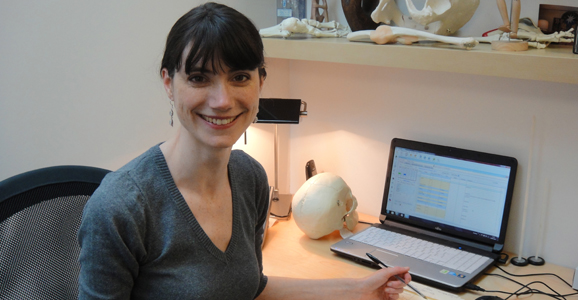 Violette Aubry
Violette graduated from the European School of Osteopathy in Maidstone (Kent) in 2007, where she completed a four year course in Osteopathic medicine. She uses a wide range of osteopathic techniques including Structural and Cranial, sometimes in isolation or combined, depending on the patient's needs. She has a preference for using the gentle subtle techniques that tend to be very effective and safe for all patients.
She has developed a special interest in treating pregnant, post-partum women, and women related issues. She also really enjoys treating babies and children to support their health and help them grow up straighter and happier, so fulfilling their potential both physically and emotionally.
Violette attends regular seminars to extend her expertise in the Cranial, Pregnancy and Paediatrics fields, being involved in two post-graduate pathways with the Sutherland Cranial College and the Biodynamics faculty. She is also part of a study group in Osteopathy that meets every 8 weeks.
For every patient, she aims for a global approach to reduce future problems in people of all ages, from newborns to the elderly for a wide range of complaints including, but not limited to, the musculo-skeletal system.