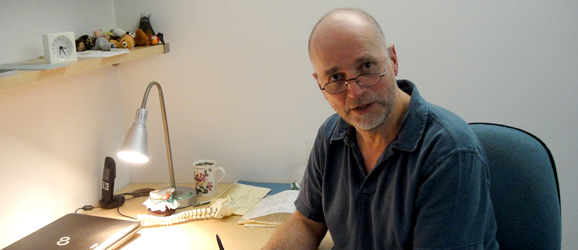 Stephen Hines
Stephen graduated from the British College of Naturopathy and Osteopathy in 1996, and has worked at Stillpoint for the past ten years.
Prior to this he worked as a woodworker and ran a craft workshop in a centre for young people with special needs. He trained in massage, and this led to a desire to broaden his training in bodywork which led him to osteopathy.
He lives with his partner and two children in Nailsworth, Gloucestershire, where he also works in another busy osteopathic practice.