We are excited to tell you about our thriving Baby Check Clinic.
Our pioneering, non-profit Community Interest Company is committed to providing a free osteopathic service to local babies whose families would not otherwise be able to afford it.
These babies are often distressed, cry for long periods of time and are difficult to feed and soothe.
Since the Clinic opened, in January this year, our dedicated team of osteopaths have treated 150 babies and our survey results so far have been outstanding…..100% of parents said they would recommend Baby Check to other families. Here's what they are saying….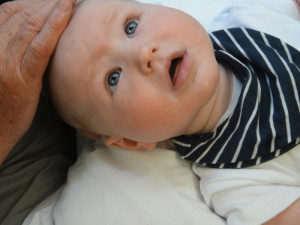 'Both receptionists and therapists have been extremely helpful, reassuring and engaging with me and my baby. There was a definite improvement during the first session. The gradual support has almost completely resolved the symptoms I hope this service can continue in order to help other families'
'Thank you so much for sharing my babies first three months with me. It's been a journey and we did get there thanks to your help. Keep it up. So many babies will benefit like she did'
'Before treatment my baby was losing weight and needed to go on to a top up of formula milk. Thanks to the treatment he is now exclusively breast fed. It has been invaluable'
For more information go to the Baby Check website www.babycheckbath.org.
or click on the heading BABY CHECK CIC on our home page.
CAN YOU HELP US?
Every year we need to raise £50,000.
Any contribution, however small,  is very welcome.
You can donate at www.localgiving.com/babycheckbath
The seeds of this project have already been sown
Please help us grow